Market Leading
Training Courses
Get tomorrow's skills today!
Get access to high quality learning!
Building leadership and capacity in business!
AGP Training
Change is the only constant for the modern workforce, areas of advantage appear today and disappear tomorrow and those that adapt lead the pack. We enable our clients and their employees to stay ahead of the curve with comprehensive short courses that not only keep them up to date, but ahead, with consistent understanding of industry evolution.
AGP Consulting
We are partners for organizations to constantly and consistently improve their performance, through value-driven strategies for event, project and facilities management that make the most of resources and minimize bottlenecks. We seamlessly build on existing strategies through analysis of existing problems and comprehensive plans to improve.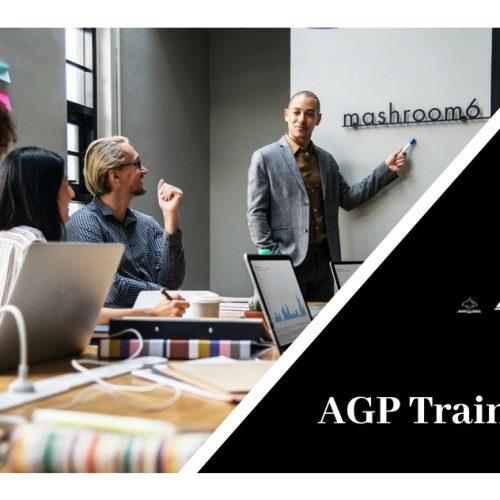 Great topics. Awesome instructors.
Check out our latest courses
The best speakers from around the world. We want to partner with you.
Become an instructor & share your experience!​
We are always looking to partner with speakers and instructors to help us deliver premium skills development to our market. Whether you have a program you want to deliver or you see one of our programs that you can elevate, get in touch with us and let's get you to market.
"The course was very enlightening, well presented and covered the basics exceptionally well. I wish to compliment the facilitator (Natalie), she did an amazing job at ensuring we walked away with the an excellent grasp of what was promised. I'm very glad I did this course."
"The course did live up to our expectations. The content was exceptional and very detailed. The facilitator was fantastic, he used very realistic examples – that helped with the explanation of concepts. The venue and facilities were great – it was well situated and easy accessible to any facilities needed."
"Apologies for not responding earlier. The course was good, the first day was basic payroll processes that we mostly know so that was not something new to us. The second day was very much accounting and at some points over our heads not dealing with that on a daily but very informative. The facilitator was very good she did a really good job and presents very well also including all to have a team discussion. We quite enjoyed it thank you very much. Have a blessed day."
We work with the best brands around, and we'd like you to join our happy clients.