Business and Reputation Management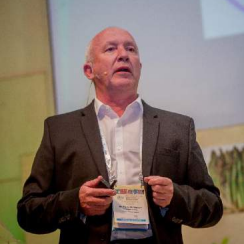 Business and Reputation Management speaker, facilitator, thought leader, and trusted advisor
DEON BINNEMAN has been inspiring and challenging top international organizations and leaders in 17 countries to manage, build and protect their most fragile and vital asset – their REPUTATIONS – since 1996. 
Whether it is about the value of reputation as an asset or risk to advice on how an organisation
should respond to a crisis that can destroy the reputation of an institution, Deon vows audiences with his well researched, hard-hitting and entertaining messages and insights.
Deon has an extraordinary and systemic perspective. He is considered among the most influential thought leaders on the management of corporate reputation with stakeholders and the mitigation of reputation risk.
He has an ability to communicate reputation and crisis issues into language that non-experts can
easily understand and advises on all things reputation whether country, city, corporate, industry,
profession, business or individual focused.
Deon focuses specifically on reputation management & leadership training, the training of Boards and Executives on how to manage reputation, crises, issues, safety, corporate responsibility (Governance #ESG) and stakeholder matters.
He also trains Consulting Practice owners and Business Development managers on how to market their professional and consulting services. Deon has served numerous clients in all industries of the private and public sector for the past 25 years.
This is what Deon has to offer: